Unique moments with a good coffee.
Cafès Roura, SA, is a family-owned company with more than 65 years of experience in the coffee sector.
Recognize brand linked to tradition, it is an example of progressive and sustainable growth that has evolved from a small family-owned.
Since 1958
We talk about coffee, passion and more.
Cafès Ágaro is a team committed to people. Passionate about coffee with the experience of our history that shares the same enthusiasm and desire to discover the world of coffee.
Our work system and quality guarantee that our coffee arrives fresh and in optimal conditions to achieve the excellence and a unique experience.
The passion for coffee has led Ágaro Cafés to continue elaborating a quality product and to work day by day to follow the senses of our customers in each cup.
The constant search for excellence and the selection of the best coffee beans are still the basic pillars of our work philosophy.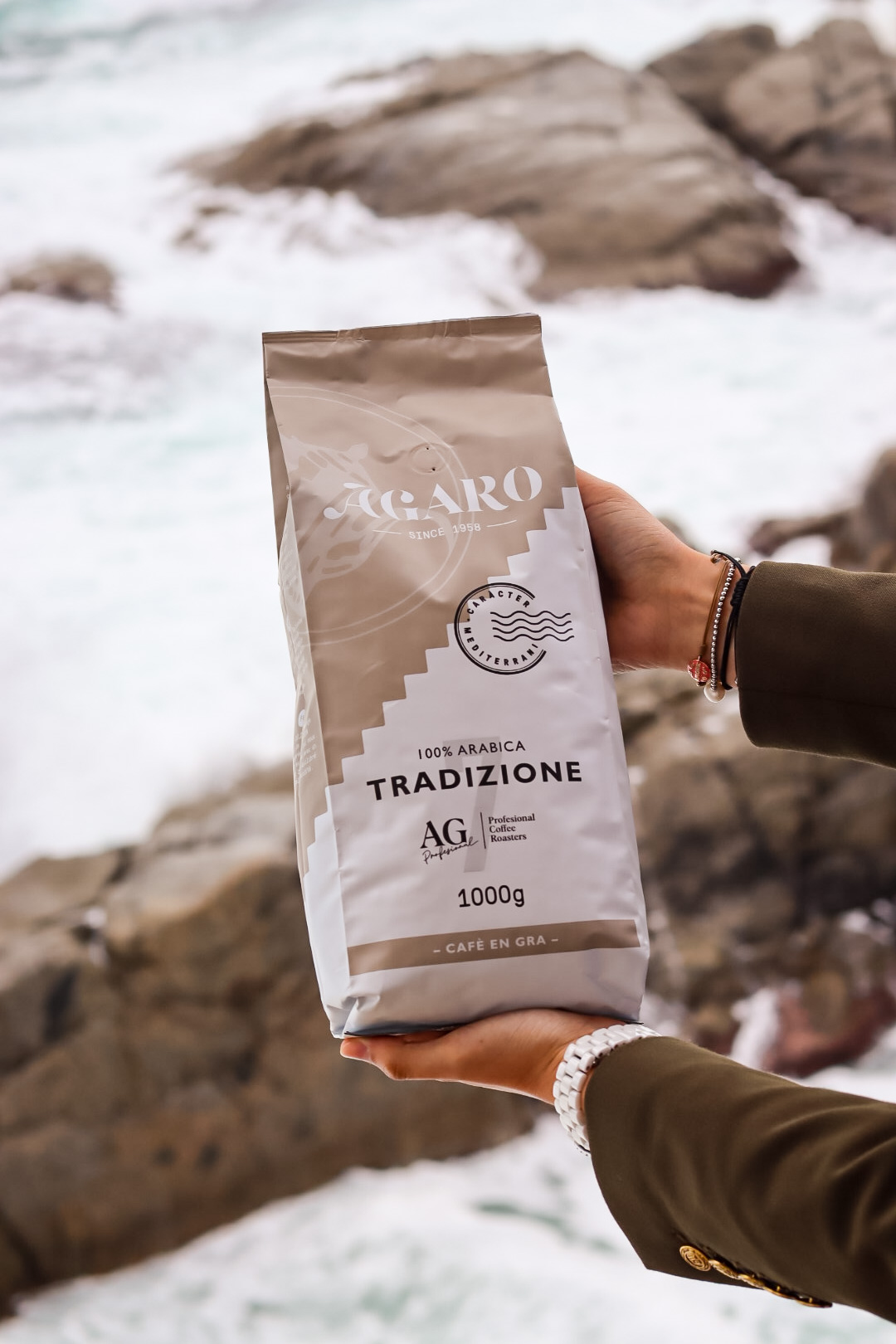 Coffee keeps the sleep away, but it doesn't prevent us from dreaming.
Cafès Roura, SA, with its TRADIZIONE blend, with its selection of the best Arabica origins and artisanal roasting, awarded us with the Girona Excelent 2018-2019 to the best coffee produced in the province of Girona.
The third generation of Roura family is commited to innove, continue evolving and growing with the passion and desire to turn coffee into a true art. Cafès Roura SA presents its new image ÁGARO CAFÉS with a commitment to quality for both catering professionals and coffee connoisseurs.